Home wrestling tomorrow 1/27 has been canceled. All winter sport seniors will be honored on Friday, Jan. 28th between the boys and girls varsity games at approx. 6:35pm.

The basketball game at St. Regis that was originally scheduled for Thurs. Jan. 27th will now be on Wed. Jan 26th. JV Boys will start at 2:30pm and the order will be Boys JV, Girls JV, Girls V, Boys V.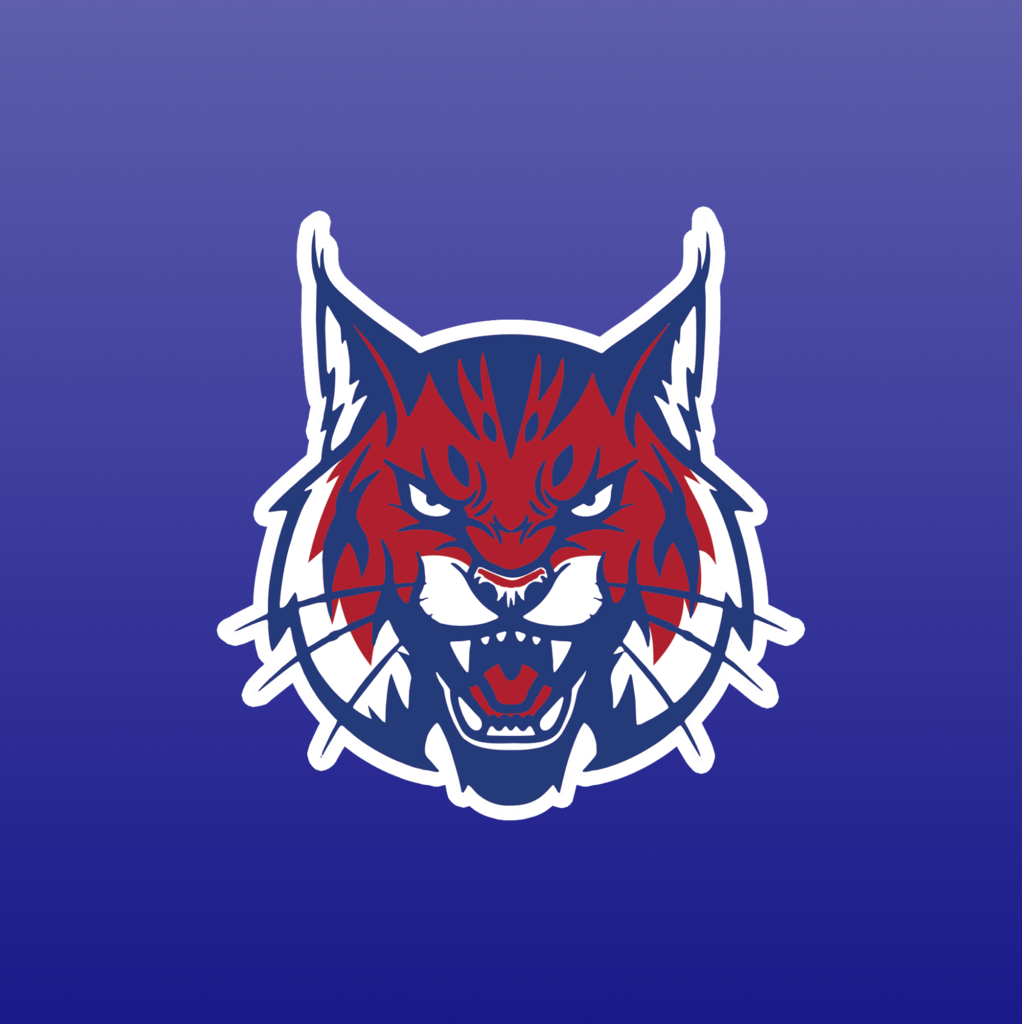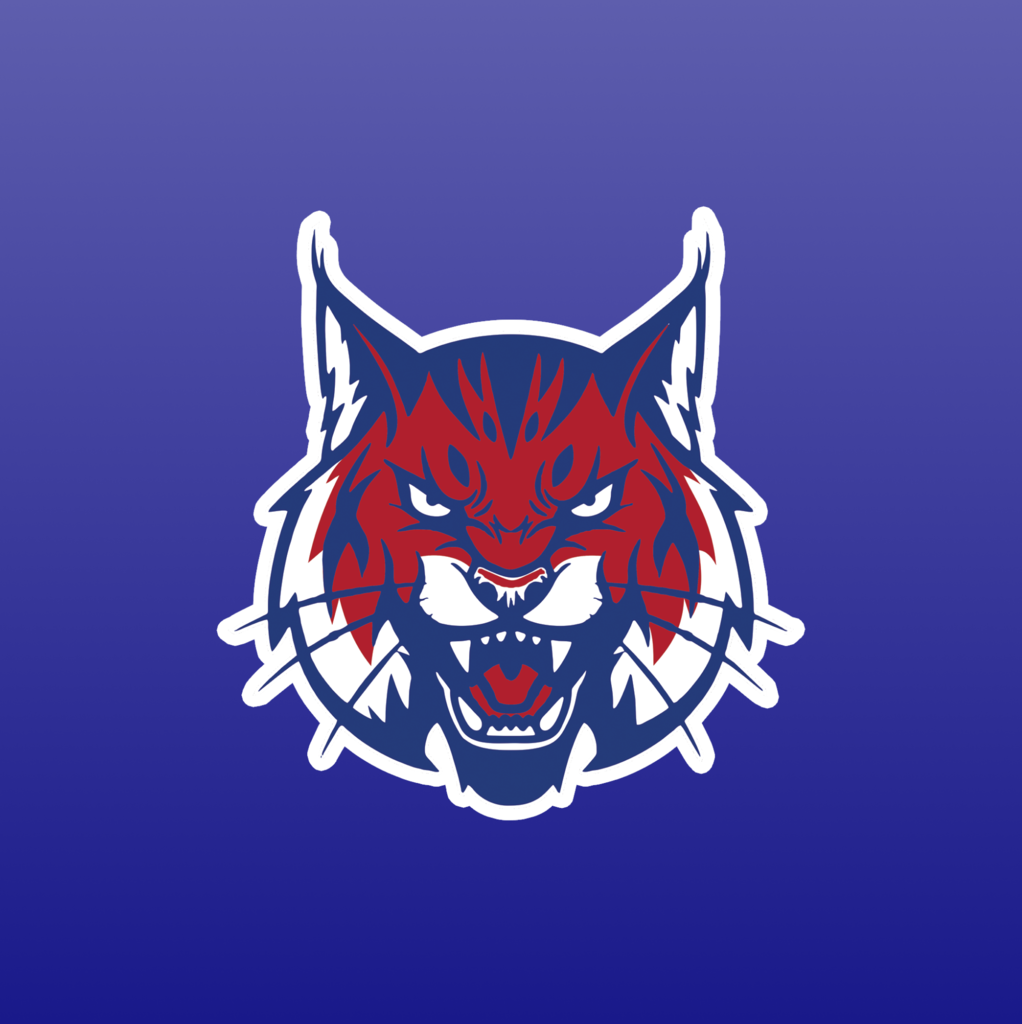 Superior Schools will be on a 2 hour delay this morning Jan. 21st. Buses will run two hours behind schedule and school will open at 10:00am. Drive safe!

Today's high school basketball games at Two Eagle have been rescheduled for Feb. 1st.

Event changes for today: JHGBB @ Alberton will be one game only beginning at 5:30pm. Wrestling will travel to Mission to make up for last week beginning at 6:00pm.

The high school basketball games vs. Noxon scheduled for Sat. Jan. 22nd have been rescheduled for Tues. Feb. 8th, starting at 4:00pm. Order will be Boys JV, Girls V, Boys V.

Friday, 14th 2022 UPDATE Upon recently receiving information today regarding multiple positive COVID-19 cases within our student body and staff at Superior Schools, the District is reinstating our mask protocol for staff, students, and visitors. These changes are being made after consultation with the Mineral County Health Department who is tracking COVID-19 transmission in real-time 24/7 in our county. This means that while on campus during school hours (8:00 am - 4:00 pm) our staff and students will be wearing masks any time that social distancing cannot be maintained and while transitioning between classes. Our protocol has always been that once social distancing has been achieved, students can remove their masks until they are up and moving among others. We will also continue mask use on school buses. While we recognize that some folks question the value of masks, the most recent guidance from the CDC states that the use of masks indoors in congregate settings greatly reduces the spread of COVID as well as other airborne illnesses. While we long for the day when masks use is in the rearview mirror, our goal is to keep school open and our staff and students safe. We will be re-evaluating this in two weeks in hopes that in that time we will see a decrease in positive cases within our schools.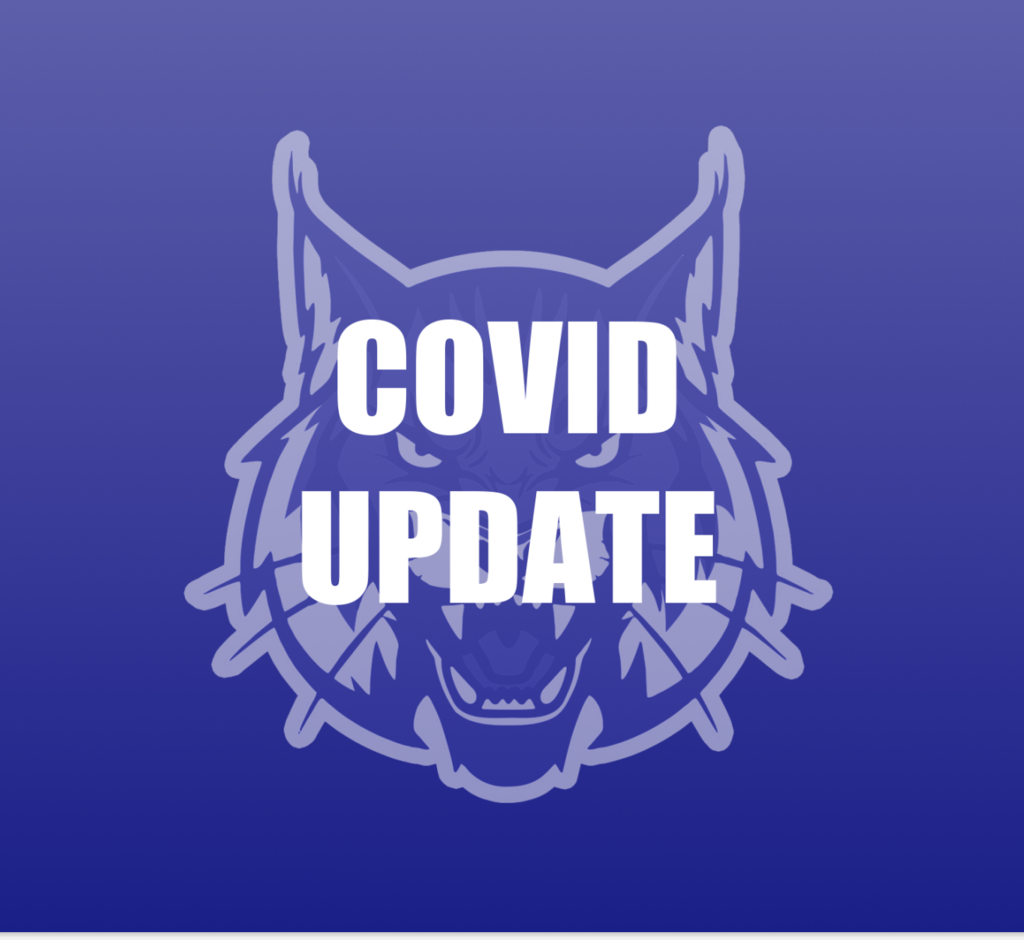 HSBB @ Charlo has been rescheduled for Jan. 25th. The JV's will both play at 4:00pm and will be followed by Varsity Girls at 5:30pm and Varsity Boys at 7:00pm.

Reminder: No School for students on Monday, Jan. 17th for Teacher PIR.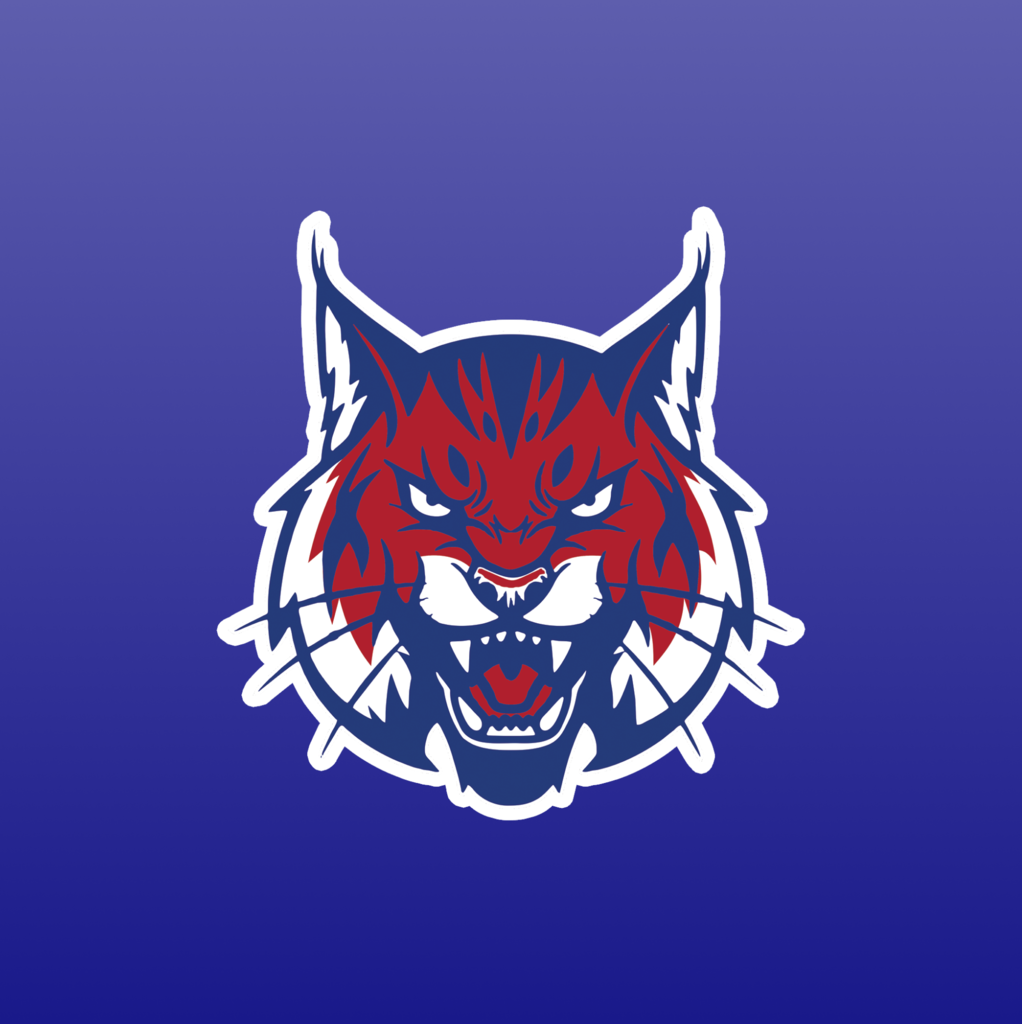 Superior High School competed this week at the Regional Business Professionals of America Leadership Conference. Congratulations to our students on their outstanding performances! Click below to view Superior students results. Good luck at State!
https://5il.co/14bxy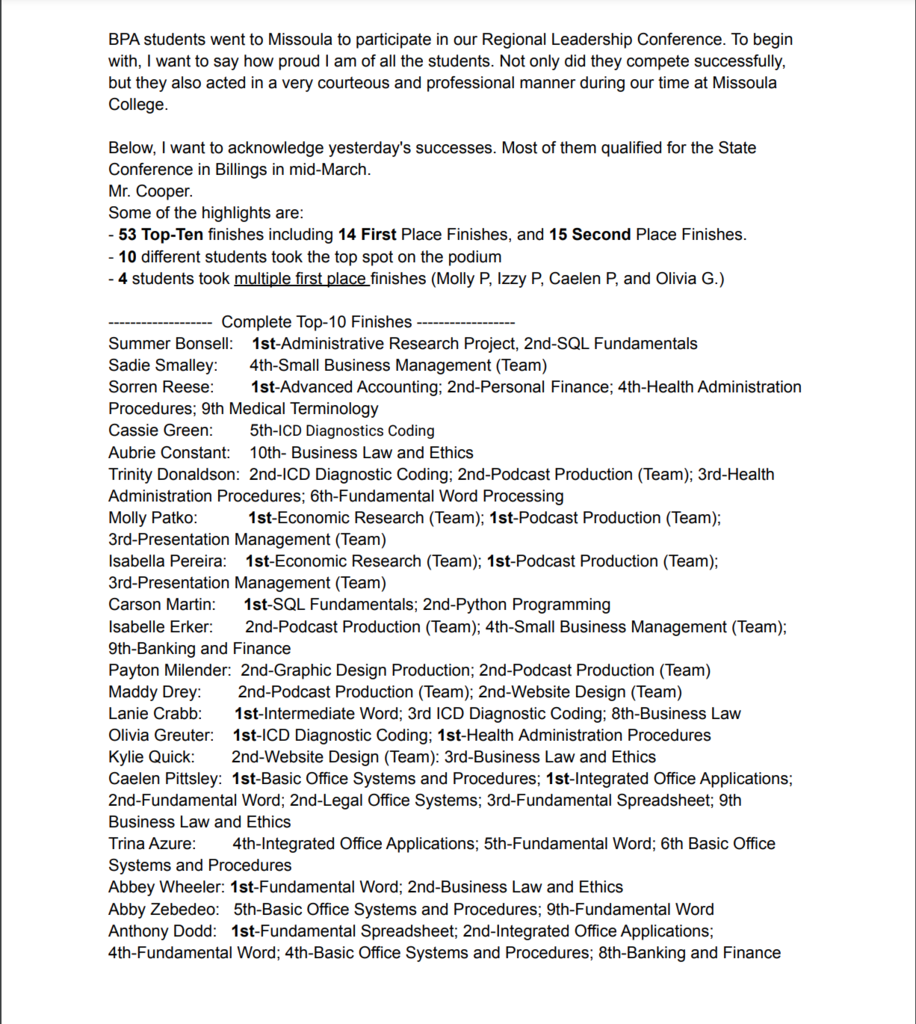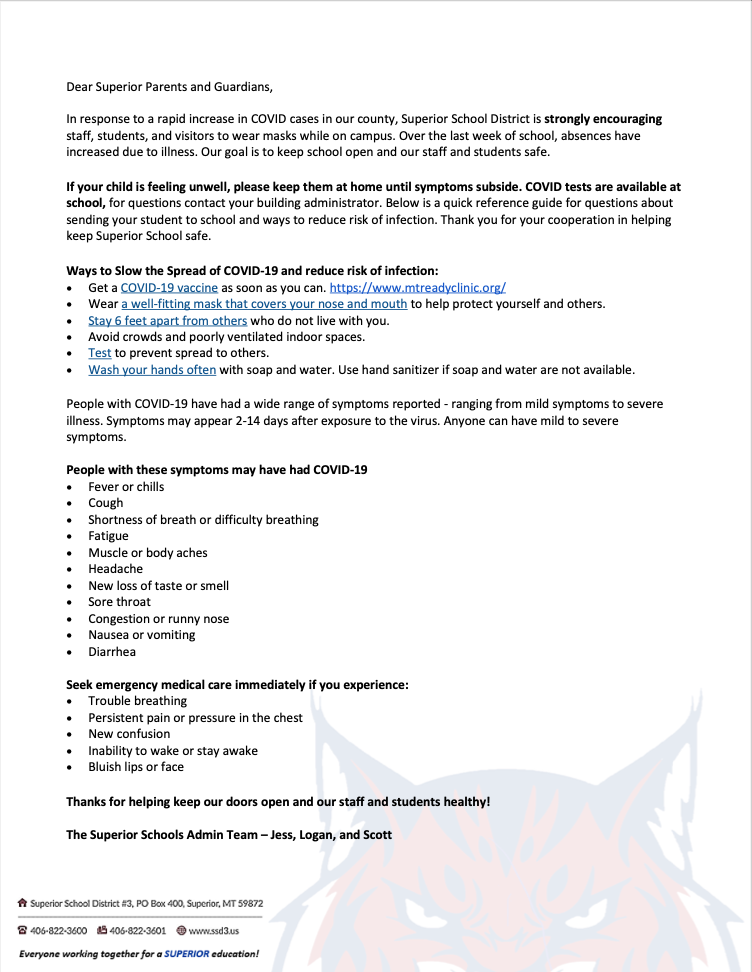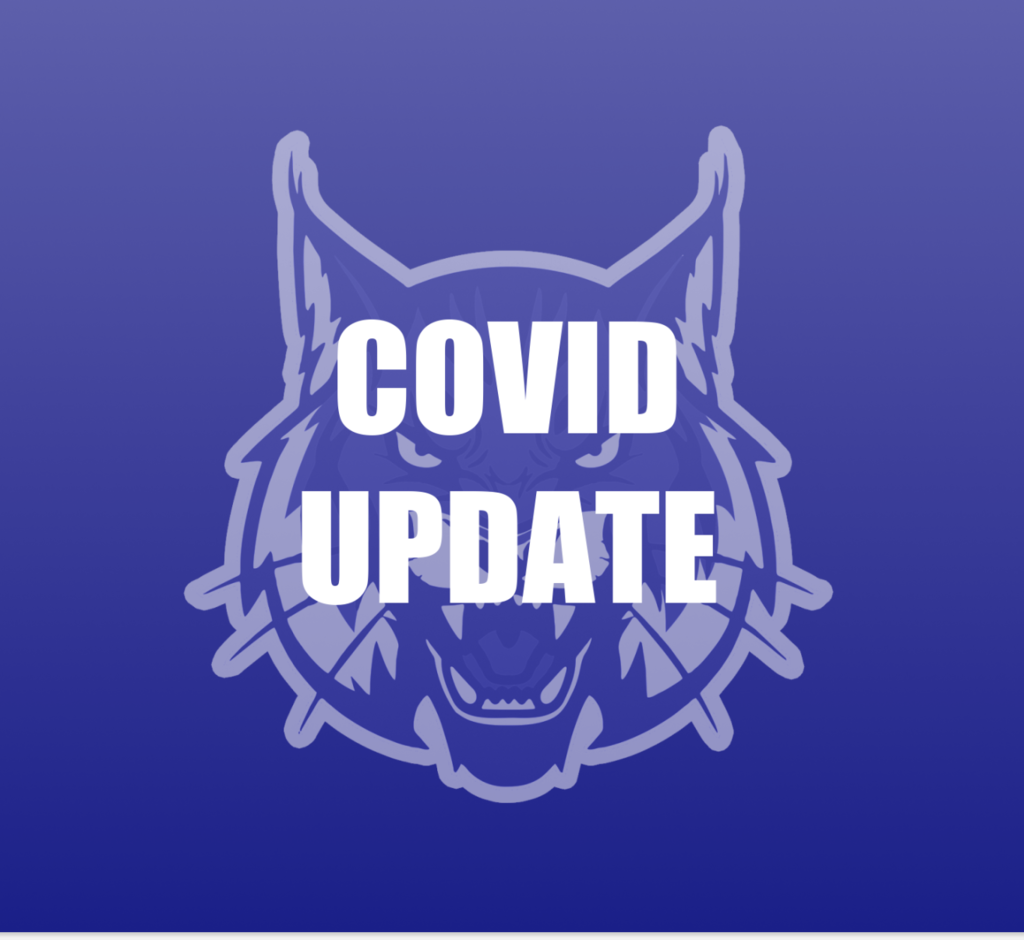 The high school basketball games scheduled for at Charlo on Friday, Jan. 14th and home vs. Troy on Jan. 15th will be rescheduled to a later date. The dates will be passed on when finalized.

Buses will be running about 10-15 minutes late this morning.

Board Meeting Wednesday night @ 6:30pm in the Superior Elementary Library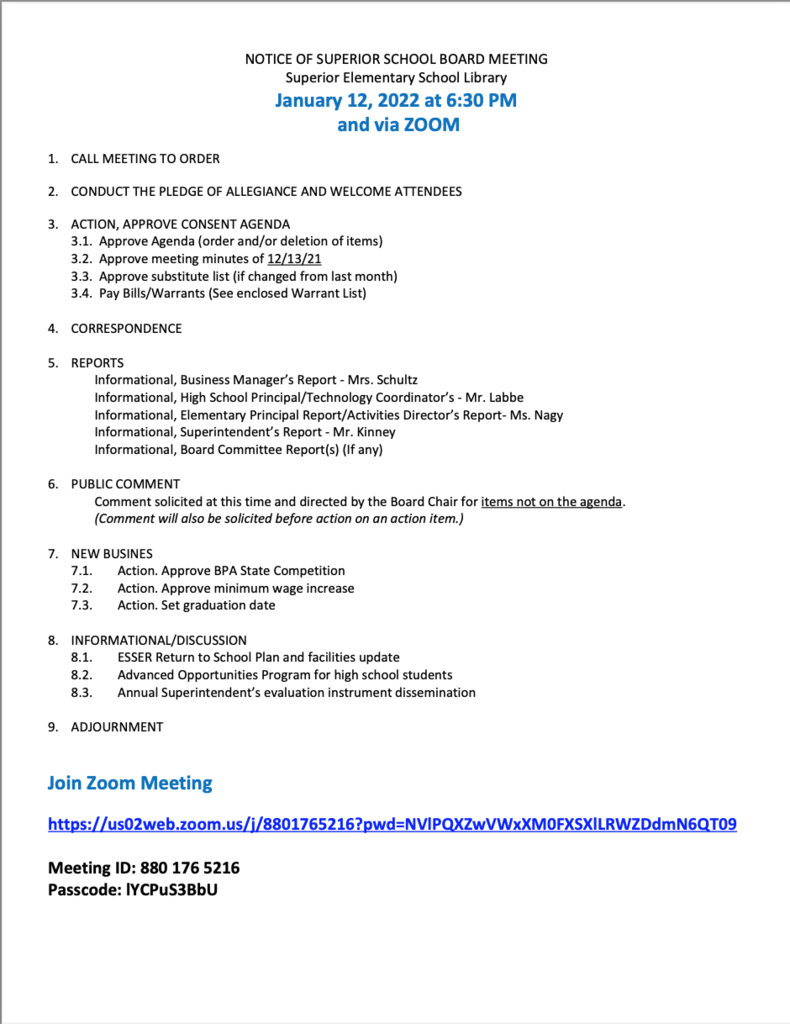 K-6 Students don't forget bring in your music candy sales by this Wednesday!

To accommodate hosting the rescheduled basketball games here with St. Regis Monday night, we will be moving our January board meeting to Wednesday, January 12th at 6:30 PM in the elementary library. Have a great weekend! Be Safe!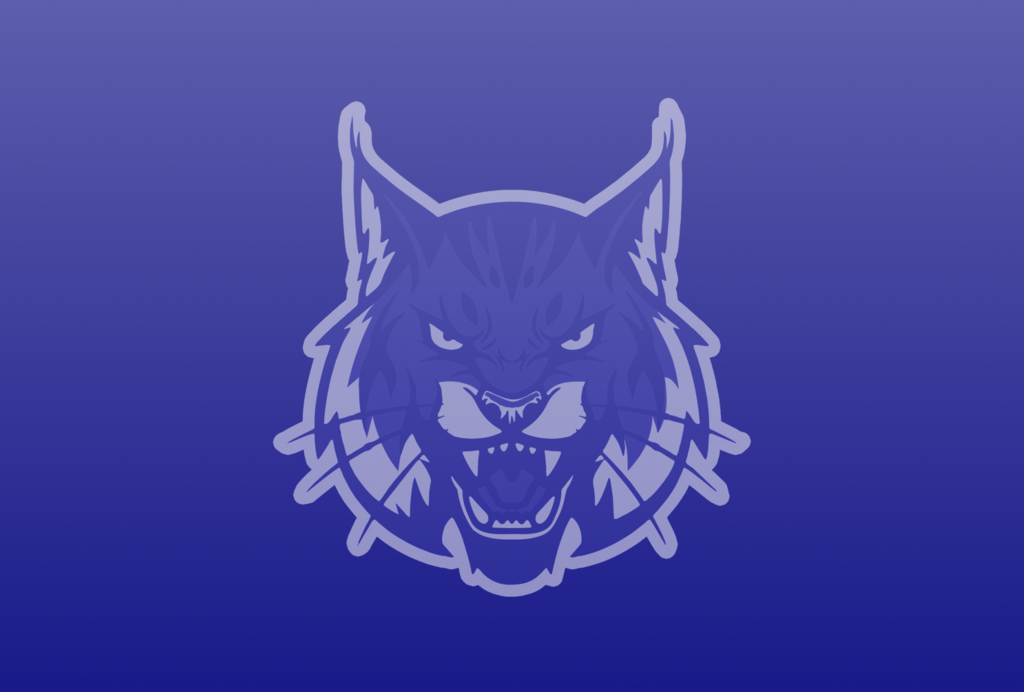 ATTENTION: There will be no school in Superior tomorrow, Friday, Jan. 7th.

The high school basketball games vs. St. Regis have been reschedule for Monday, Jan. 10th. This will be the order and times: JV Boys- 2:30pm JV Girls- 4:00pm V Boys- 5:30pm V Girls- 7:00pm

It's Spelling Bee time!